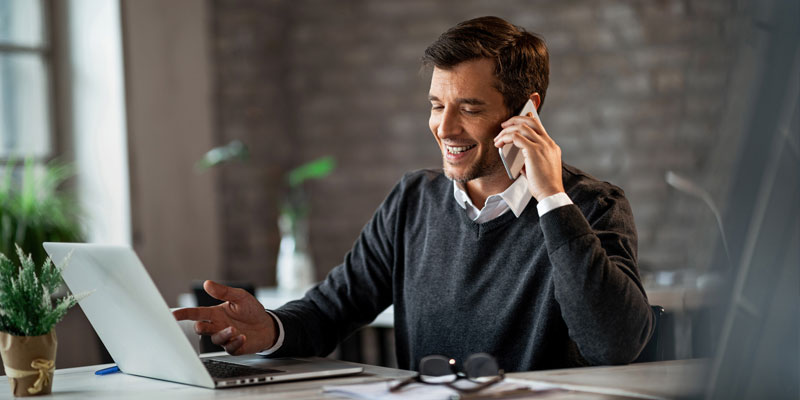 Dynamics 365 Business Central was released by Microsoft in April 2018. Since its first release, Microsoft has continued to enhance the application. Microsoft's major functional improvements, along with changes in user experience, development tools, programming models, and deployment options has led to an increased number of implementations.
One of the changes in the October 2018 update included the addition of on-premise deployments for Business Central. Companies can now determine the deployment option that best meets their needs: SaaS (Software as a Service), on-premise in their local network, or hosted in Azure or another data center.
SaaS Deployment
If you choose SaaS deployment, it is important to understand the frequency of upgrades and what the upgrade entails. As part of your subscription, Microsoft automatically pushes out minor upgrades monthly. The upgrades are managed by Microsoft and are included in your subscription. The upgrades include minor improvements and bug fixes. Microsoft is able to do automatic upgrades because SaaS deployment does not allow changes to be made directly to the code. Developers perform all customizations through extensions, protecting native code. Historically, companies had to perform time consuming and possibly costly code merges whenever updates were applied. This step has been removed and allows for a more seamless and timely upgrade.
Microsoft releases major upgrades twice a year, usually in April and October. Microsoft publishes the known code changes and any necessary resolutions of the code changes ahead of each release. If your environment has existing customizations, it is recommended to review Microsoft's release notes and ensure updates do not need to be made to your customizations prior to deploying the major upgrades.
On-Premise Deployment
If you choose an on-premise deployment, Microsoft does not automatically push updates to your environment. You are responsible for ensuring both minor updates and major upgrades are performed in a timely manner. Microsoft recommends following the SaaS cadence of performing minor updates monthly and major upgrades semi-yearly to stay current with new features and bug fixes. As mentioned above, if your environment has existing customizations, it is recommended to review Microsoft's release notes and ensure updates do not need to be made to your customizations prior to deploying the updates/upgrades.
New Changes in Business Central 2019 Release Wave 2
Microsoft has also added many enhancements to improve the business applications. In the 2019 Release Wave 2, users can access the system via the browser, mobile apps, Windows 10 desktop application, or in Outlook. Microsoft no longer includes the Dynamics NAV client connected to Business Central. The legacy Dynamics NAV client remains supported in the April '19 updated and earlier versions.
The development model has also changed. Prior to 2019 Release Wave 2, developers had two different ways of customizing Business Central:
Directly modify native code or leverage Event Subscription using C/AL language; changes were done in the C/SIDE environment
Create extensions through AL language in the modern source code editor using Visual Studio Code
In this release, the development environment C/SIDE is deprecated, and all customizations must be done through writing extensions with AL language in Visual Studio Code.
We are frequently asked, without the C/SIDE development tool, how can developers explore the native code and native business logic for building extensions around it? To handle this, Microsoft turned the entire application base code into two AL extension apps: Base Application and System Application. With the native code delivered as an extension and made available on Docker image, you can export the source code from your Docker container environment for direct customization, repackage it, and deploy it back to Business Central.
Disclaimer: Although Microsoft allows you to do so, avoid direct code updates on the base application as it goes against best practices of the new development model and can significantly increase efforts when upgrading or during system maintenance. It should be the last option for systems where the key customization must be implemented but cannot be done through extension and there is no workaround. This option is only for on-premise deployments and not for Business Central Online.
These changes are just a couple of the enhancements seen in Dynamics 365 Business Central 2019 Release Wave 2. A full list of enhancements/features can be found here.
Whether you are considering upgrading to this new version or are implementing Business Central for the first time, an experienced partner can help you get the most out of your ERP system. Contact Rand Group for more information about implementing and extending Business Central to meet your business needs.